I attended a birthday party last night for a good friend of mine who happens to be of Indian descent. She had bindis for the ladies to wear and I absolutely LOVE them!! I want to wear one every day. There are so many different types and colors, plus they're SO inexpensive at the Indian grocery store!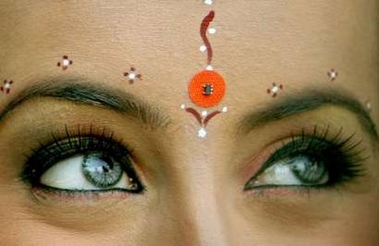 (This pic is me with Little Bear, if you haven't already guessed that.)

Really, how could I not love bindis? Now I need to invite the girls over and have another henna party!!